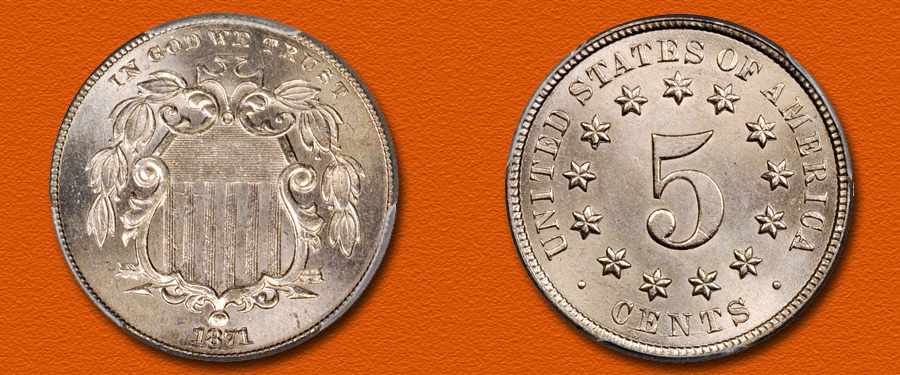 The first American nickel five-cents series was James Barton Longacre's Shield nickel type that was produced from 1866 through 1883. The Gem Mint State-66 PCGS-certified and CAC-approved 1871 Shield nickel offered in our upcoming iAuction represents the first time in the series that the production of the denomination fell below the one million coins mark — in the following year, 1872, the production jumped back up to just over six million pieces.
The photo on our website portrays the coin just as it is — virtually mark-free and highly lustrous with frosty surfaces and, perhaps best of all, a bold and crisp strike throughout the entire design. Add to that the fact that it is one of the dozen finest examples of the date in a PCGS holder, and the excitement increases. Whether you are a type collector or a Registry Set enthusiast, this lot has front and center star status written all over it!
Coins such as this are the stuff great collections are made of, and we suspect there will be plenty of bidding interest when this Gem 1871 Shield nickel comes up for bids in our upcoming iAuction event. Welcome back to our long-time bidders, and welcome aboard to those new collectors who have found the place to be for Internet coin auctions — the Stack's Bowers Galleries iAuctions!