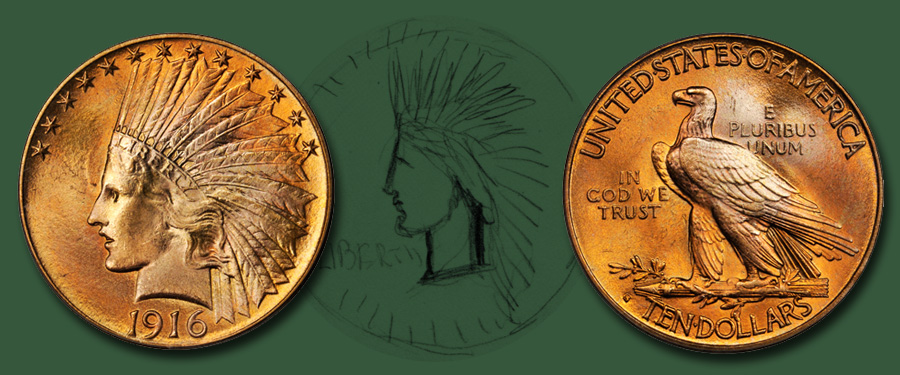 Not long after offering the Bentley Shores Collection of Indian Head $10 gold coins, we are pleased to offer another rare, Gem quality Indian Head eagle. This coin was graded MS-66 by PCGS long ago (when the green insert was in fashion) and is among the ten finest graded examples seen by PCGS. Only the lightest of ticks disturbs the outstanding surface quality, and there is glorious orange-peel texture with rich luster.
PCGS and NGC combined have certified 28 examples in MS-65 and above; PCGS is the only firm to grade examples in MS-66 or better, with six at MS-66 reported, one in MS-66+, and two in MS-67. At Stack's Bowers, we are proud to have sold both an MS-66 and an MS-67 in our 2013 ANA auction sale; both sold for very healthy prices. We have no doubt that this example will sell for a strong price as it crosses the auction block in Baltimore.
Our March Baltimore Showcase Coin and Currency auction catalogs, which include our special Rarities Night Session, are headed to the printer shortly and will be in the mail in the coming days. If you are not on our mailing list, and you would like to receive a copy be sure to contact one of our auction services team members. If you need a second set of eyes to review this, or any other coin in our sale, be sure to contact one of our numismatic specialists.
We are currently accepting consignments for our June Baltimore auction. We already have some wonderful collector oriented collections for that sale. If you have coins that you would like to sell, contact your favorite consignment specialist. We look forward to working with you.