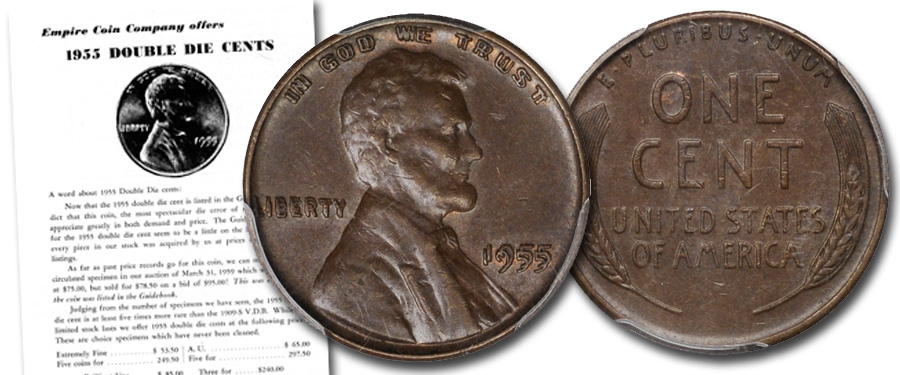 Perhaps the most famous of all small cent issues, and a coin that will have you seeing double, will be one of the numerous highlights in our upcoming iAuction. The famous 1955 Doubled Die Obverse Lincoln cent has been searched for in pocket change since its inception, and most of the lucky collectors who actually received a specimen in change back in the mid-'50s were from the eastern part of New York state.
The present coin is a problem-free deep golden-brown example with a trace of mint red at the obverse rim. The doubling is bold and unmistakable, and the overall eye appeal is substantial for the grade. We feel the grade, AU-58, makes for an enticing blend of quality and value – the cost of a 1955 D.D.O. cent increases dramatically once the Mint State line is crossed.
If you are familiar with our new and highly popular iAuctions, then you are no stranger to the quality pieces we typically offer. Copper, nickel, silver, and gold coins all find their way into our iAuction sales, and the enormous following these sales has created is a sign to us to keep the "goodies" coming. The Choice AU-58 Doubled Die Obverse cent offered in the upcoming sale is just a sample of what sort of "goodies" await you. If you have enjoyed our iAuction events in the past, welcome back. And, if this is your first iAuction event, welcome aboard. We're sure you'll have a great time bidding, and we're just as certain we'll see you again!