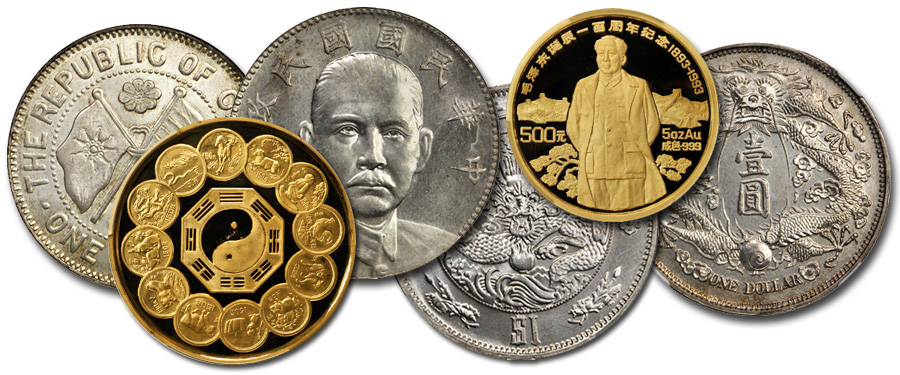 Stack's Bowers and
Ponterio is pleased to announce details of their upcoming Hong Kong Auction of
Chinese and Asian coins and currency, to be held Monday August 15 through
Wednesday April 17 at The Mira Hong Kong, 118 Nathan Road, Tsim Sha Tsui,
Kowloon, Hong Kong.
Lot viewing will be
available at the Stack's Bowers and Ponterio Santa Ana office by appointment
only, July 21-22 and 25-27, and in Hong Kong by appointment only from August
9-12 and from 9:00AM to 7:00PM August 13-17 at our offices in the Miramar
Tower.
Session A kicks off the week
with paper Money at 1:00 PM Hong Kong time on Monday, August 15 in room 1-3 on
the 3rd floor of the Mira Hong Kong. Session B will commence at 10:00 AM Hong
Kong time on Tuesday, August 16, beginning with foreign coins. Session C,
beginning at 1:00 PM Hong Kong time that same day, features modern Chinese coins
and is notable for the incredible size and desirability of its highlight
pieces. The action continues on Wednesday August 17 at 1:00 PM Hong Kong time
with Session D, featuring vintage Chinese coins.


The Internet-only
sessions will take place on Friday, August 19 and will offer highly desirable
coins, medals and banknotes with very attractive opening bids that are certain
to attract intense bidder activity. The paper money portion will begin at 10:00
AM Hong Kong time and the Chinese and foreign coin session will begin at 12 PM
HKT.
We are
putting the finishing touches on our catalog, but to be sure you receive one,
please give the auction services department a call at 800-458-4646. Or, check out our catalog library on
our website and download your free copy to your computer or tablet. We look forward to seeing you in Hong
Kong for another Stack's Bowers Ponterio auction event!