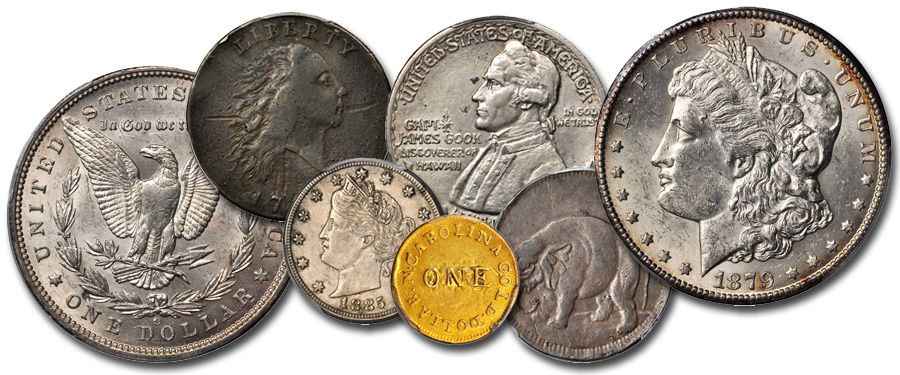 Did you know Stack's Bowers Galleries is featuring The Xavier Ken Koike Collection  in our official auction of the Whitman Coin and Collectibles Summer Expo, next week in Baltimore? The Xavier Ken Koike Collection is quite diverse and ranges from the colonial era forward, with emphasis on the most popular of American series from generations ago—Morgan silver dollars. Coins are offered in our public sale as well as Internet sessions. To learn more about the consignor, continue reading.
Xavier Ken Koike was born in London, England in 1922, to a Japanese father and British mother, while his father was studying dentistry in that city.  Xavier lived in London until he was nine, at which time the whole family moved to Japan so that his father could continue his practice there.
  
Like so many children of his era, Xavier's collecting began with stamps, an interest that continued through adolescence and into adulthood. 
 
Xavier endured the tumultuous World War II era.  After the war, in 1948, he married a Japanese woman and had four sons. He continued collecting and built fine numismatic collections that included British Maundy money, Japanese gold, and other issues. He was the first to identify the existence of the Proof set of the Meiji 3 gold and silver issues minted by the Japanese mint. Xavier took pride in continuously improving his collections and became well known among dealers and collectors. He wrote two numismatic books English Crowns and U.S. Large Size Paper Money of the United States, along with countless numismatic articles in various publications.
 
Xavier's collections were held in such high regard that he was commissioned by the Currency Museum of the Bank of Japan to obtain specimens of Demand Notes and National Bank Notes of the United States. 
Stack's Bowers Galleries is pleased to present at auction items from Xavier's cabinet, representatives of his lifelong passion for coin collecting.