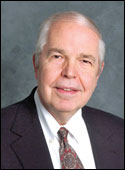 Welcome to the latest issue of my Market Report. It was a great experience recently to spend a few days at the Florida United Numismatists (FUN) show in Orlando. I have been attending these since they first started in the mid-1950s, although have not been at all of them, for the New York International Coin Show has been scheduled the same week in recent times and on occasion I have gone to that event as well. I understand that next year these shows will be at different times—which will benefit all.
As expected, the FUN show was very dynamic. This show, the World's Fair of Money show (ANA summer convention), and the three Whitman Coin & Collectibles Expos in Baltimore are the "big five" gatherings of the year. I look forward to each of them.
For most of the time I was at the Stack's Bowers Galleries table, to meet, greet, and chat with those who stopped by. On display were many important items from forthcoming sales, including the Battle Born Collection of Carson City silver and gold coins—unique, what with the only known 1873-CC Without Arrows dime. Not far away were gems from the Teich Family Collection, now being prepared for sale. Technology changes, and 20 years ago at a typical FUN convention, visitors would have hand-held video cameras. Now, it is Iphones and similar, with cameras built in. More than just a few held such devices over the rarities on display and took pictures of them. I am not quite sure of the quality that such cameras take, what with the cover glass perhaps interfering with the focus, but at least the concept is interesting.
Also a hot topic of discussion was our forthcoming Americana Sale in New York City, January 24 to 26. I plan to be on hand for much if not all of the sale and look forward to seeing you if you plan to attend. At the FUN show there was a lot of talk about the wonderful collections of Connecticut and New Jersey coppers set to cross the block. Of course, these are just some of the many highlights in an offering that is absolutely fascinating. Plan to be a part of it.
My best wishes to you. Enjoy numismatics until we "meet" again in this column. And, please be a part of our Americana Sale.
Sincerely,
Dave Bowers