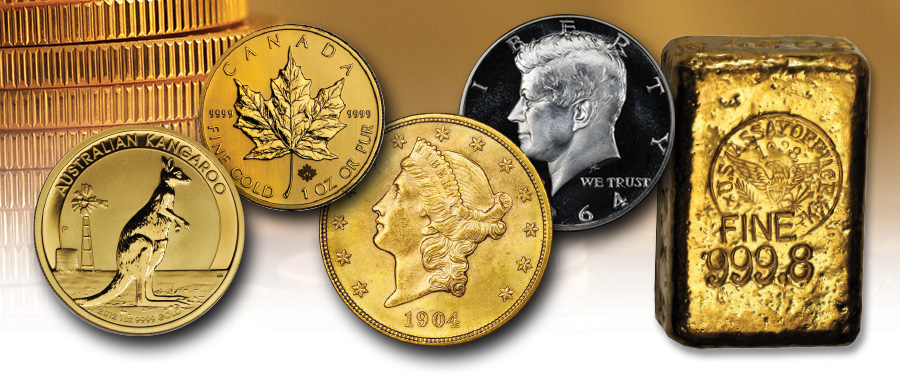 Did you know you can buy and sell
Gold and Silver with Stack's Bowers Galleries? With gold
prices surpassing an all-time high of $2,000 an ounce, there has never been a
better time to buy or sell with Stack's Bowers Galleries. While recognized as
America's premier numismatic auction firm for over 85 years, we are also a
significant market maker in all bullion including gold, silver, platinum, and
other precious metals.   Since the beginning of 2020, gold
and silver prices have jumped nearly 30%, generating tremendous interest among
investors and collectors. More recently, financial services firm Goldman Sachs
forecast gold to jump another 20% to $2,300, while also anticipating a 36%
surge in silver to $30 over the next 12 months. Whether you are looking to
increase your current holdings or cash-in on these historic prices, we are
equipped to meet your needs.
We offer competitive pricing and quick payment for a wide variety
of bullion products including bars, coins, pre-1933 U.S. gold,
circulated 90% silver coins, and more. Contact us today for a free quote at our
Manhattan store at 212-582-2580 or our California headquarters at 800-458-4646.