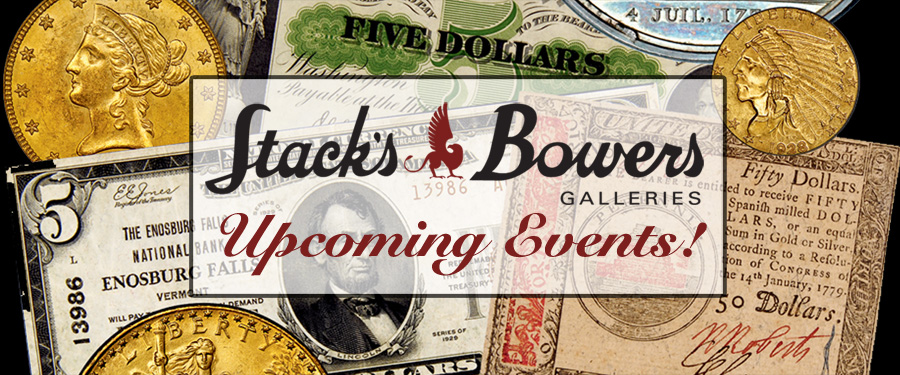 The Stack's Bowers Galleries team will be headed to the Long Beach Coin Expo next week! The show opens to the public on Thursday, January 30 at 10 a.m., and continues until Saturday. For specific show details visit the official show website at LongBeachExpo.com.
Come visit with us at the show at Table 502! Meet with one of our industry leading experts to discuss consigning your collection. Brian Kendrella, Chris Napolitano, Rick Ponterio, Peter Treglia, Paul Nugget, Thad Olson, Gene Nesheim, Dale Larsen, Richard Melamed, Scott Reiter and Kerry Pieropan, just to name a few, will be on hand to help you with an appraisal or give you information on our competitive auction rates. If you are interested in immediate payment, inquire about our generous cash advance program or sell your collection outright. We will have our checkbooks on hand! 
Also at our table we will be displaying upcoming auction highlights and selections from our direct buy inventory, so we should have something for everyone. The last chance deadline for consignments for the Whitman Coin and Collectibles March 2014 Baltimore Expo is just around the corner, and we will be accepting consignments at the Long Beach Coin Expo. 
We hope to see you next week.