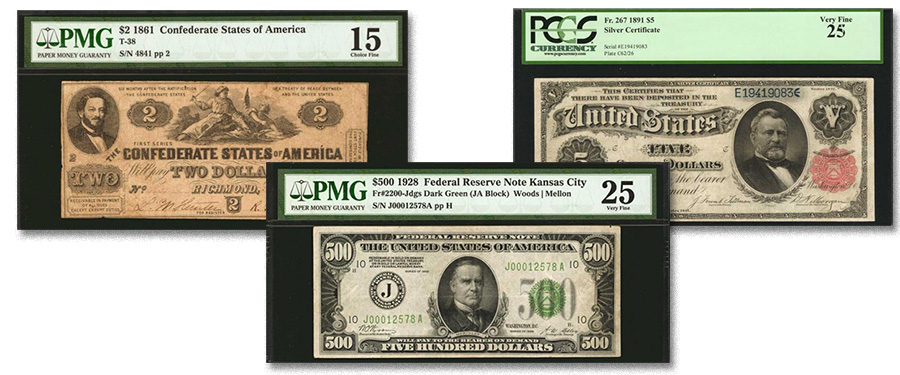 The online
only session of the Stack's Bowers Galleries March 2020 United States Currency
Auction will be held on Tuesday, March 24 with live bidding beginning at 9 AM
Pacific Time.
The session includes
459 lots and a variety of currency genres are represented in the session. These
include Colonial and Continental currency, Obsolete currency, Confederate currency,
Large and Small Size type, Error notes and National currency.
Among the
pieces offered in the Continental and Confederate series are selections from
the Q. David Bowers Collection.
We are in an
unprecedented time, when coin shows around the country have been cancelled or
postponed. This online only session of our March 2020 Currency auction provides
a great opportunity for dealers in need of fresh material as well as for
collectors seeking an avenue to satisfy their collecting interests.