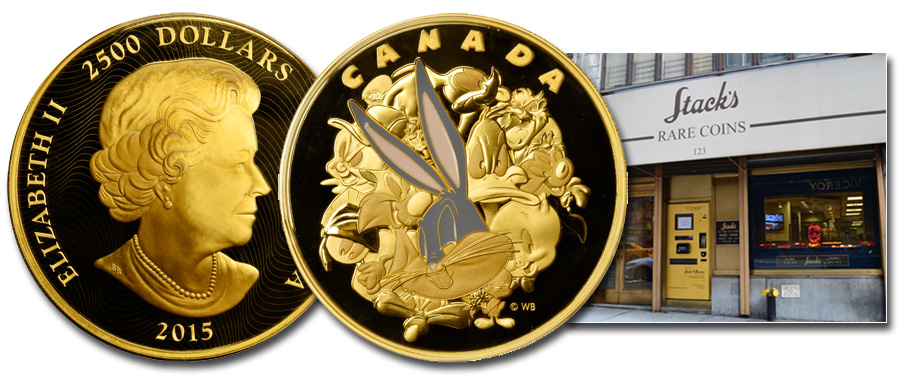 This week, a very rare modern issue came to us.
A collector called about a pure gold, one kilogram coin minted by the Royal
Canadian Mint. It commemorated Looney Tunes, and featured Bugs Bunny and the
entire ensemble cast. The coin has a face value of $2,500 CDN, but of
course the gold value far exceeds that amount.
The RCM issued only 10 of these! Can you imagine
all the work that went into designing and producing this coin, and only 10 were
made? Of course we were very interested in this item, but as there were
no recorded sales, we felt that auction was the best venue. The issue
price of this coin in 2015 when it was minted was $69,000. It comes in a
plastic capsule, inside a beautiful wood box and of course has a certificate of
authenticity from the RCM.


This very unusual coin will be featured in our ANA
sale in August, alongside many other important coins, medals, tokens and paper
money from the United States and around the globe. We expect a lot of
excitement for this particular item, as only 10 people can ever own one, and
nine examples are off the market at the moment. Pieces like this have a
broad appeal as they not only attract coin collectors and investors, but Loony
Tunes aficionados as well.


Be on the lookout for this and be ready for spirited
bidding.