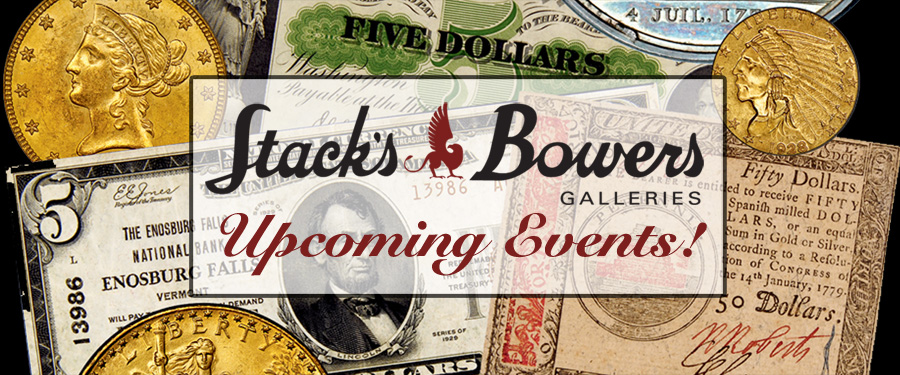 The Stack's Bowers Galleries team will be headed down to Florida to start the New Year at the Florida United Numismatists convention. The show opens to the public on Thursday, January 9 at 10 AM, and continues through the weekend. For specific show details visit the official show website at funtopics.com.
Come visit with us at the show at Tables 1411, 1413, 1415, 1417, 1510, 1512, 1514, and 1518! There, you can view upcoming auction highlights, selections from our direct buy inventory, drop off a consignment for an upcoming sale, or sell your collection for an immediate payment. We'll have many of our industry leading experts on hand to assist you with your numismatic needs: Chris Napolitano, Peter Treglia, Paul Nugget, Thad Olson, Gene Nesheim, Amandeep Jassal, Dale Larsen, John Konop, Matt Quinn, Vicken Yegparian and Jim Matthews, just to name a few! 
We wish you all a happy and healthy New Year and hope to see you in Florida!