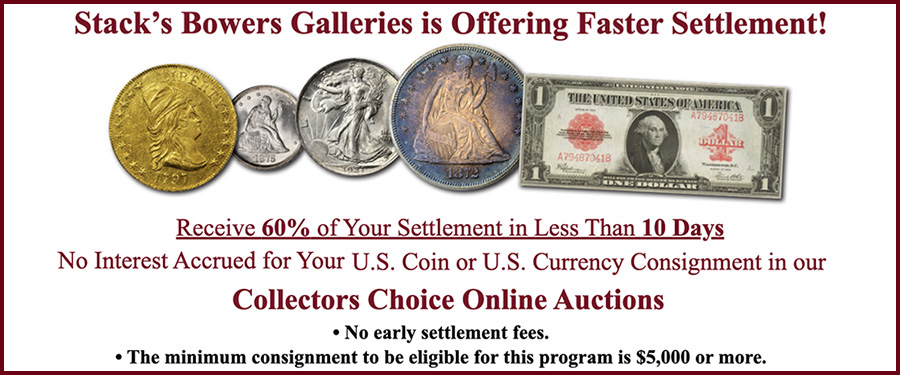 Did you know that you can get paid 60% of your total settlement
within 10 days of the July Collectors Choice Online Auction when your
consignment totals $5,000 or more? This offer is our way to get money in your
pocket faster. The final 40% will be paid to you at the settlement date of
August 27, 2021. If you have a consignment of less than $5,000, we are happy to
offer your pieces as well; in that case your entire proceeds will be paid on
August 27, 2021. No matter what the value of your consignment, the deadline for
the July CCO Auction is July 2, 2021. The auction will be posted online around
July 14, 2021 and the sale will take place July 28, 2021. For consignments,
please contact us at [email protected].
For general questions, we invite you to contact us at [email protected].
​