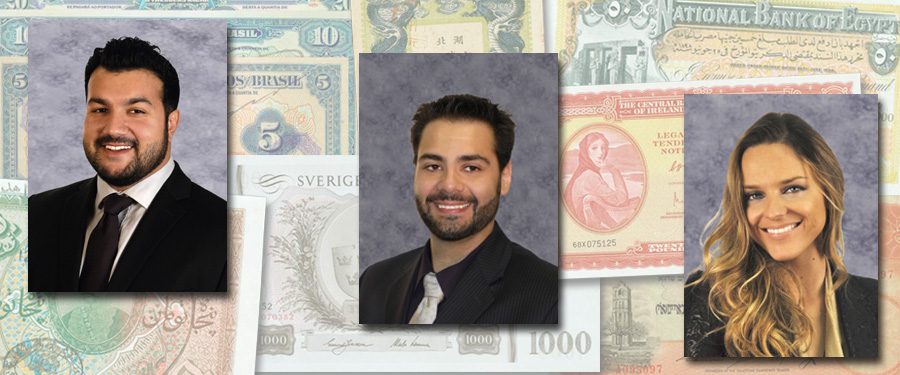 ​We have great news for
all of our overseas clients! Our Director of Currency, Peter Treglia, and Currency
Specialist Aris Maragoudakis, will be at the Maastricht Paper Money Show
alongside our Manager of European Operations Maryna Syntsya. They will be on
hand offering appraisals, making purchases, and taking consignments for future
auctions. Next up on our auction calendar are our Official Auction of the ANA
World's Fair of Money and our August Hong Kong Auction. We will be able to
review and accept consignments for any of our upcoming auctions! 
Our team will be at the
show April 8th, 9th, and 10th in the Theatre Hall at The Polfermolen Hall in
Valkenburg. The address is Plenkertstraat 50, 6301 GM Valkenburg aan
de Geul. If you are interested in contacting us or getting an appraisal
prior to the show, please email Aris at [email protected].