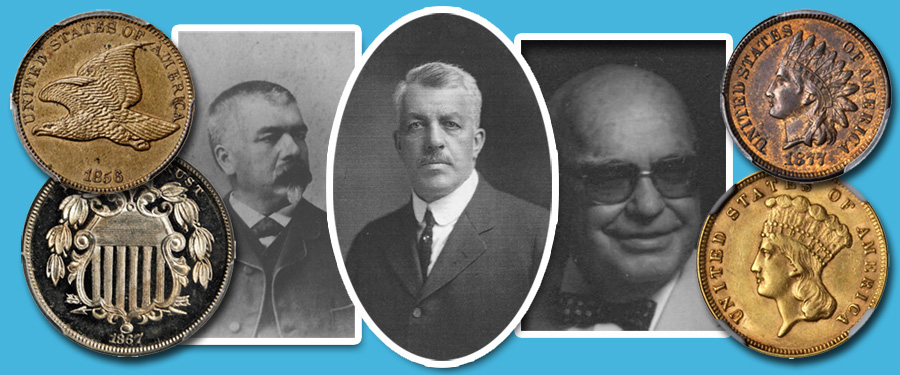 Henry Lux emigrated from
Niederbrun, Alsace to the United States in 1844 at the age of 12.  He worked as a chore boy, an engineer in a
lumber factory, a railroad watchman and a butcher. Henry was best known as the
owner and proprietor of The Washington (meat) Market.  He was a member of the Utica (New York)
Common Council for several years in the late 1860s and was also appointed as
the first Commissioner of Police of Utica in 1874.  Henry passed away in 1881 at the age of 64.
According to his
obituary, Henry was one of Utica's "Best Known, Prominent, and Popular
Citizens."  "After he had reached his
50th year, and when the 'pedestrian craze' was at its height, he engaged in a
walking match with a much younger man, and defeated him in a 100-mile walking
match at the Opera House, the proceeds of which were devoted to charity.  His object was not to make a record as a
pedestrian, but to give the Orphan Asylums a substantial benefit as well as to
create some fun for the boys, all of which he accomplished."
Henry's son, Arthur J.
Lux was born in 1857. He and his brother, Henry G. Lux Sr., were partners in
the Henry Lux & Son's meat market firm, carrying on their father's business
after his death.  Henry Lux & Son's
had various locations in Utica, but in 1886 the brothers purchased and
remodeled the commodious Lux Building on Bleecker Street, where the market was
operated until 1907.  Arthur and his
brother were considered pioneers of motion picture theaters, establishing the Alhambra
Theater in Utica in the Lux Building. 
This theater was one of the first in the country. In 1916, they erected
a second theater in Utica, the DeLuxe Theater on Park Avenue near Oneida
Square.  Over the course of his life,
Arthur J. Lux was an avid coin collector. At some point Arthur took a bad fall
and sustained a traumatic head injury. He was in a coma for approximately 10
years, and required constant nursing care, the cost of which greatly affected
the family fortune. Arthur died in 1948 at the age of 91.
Arthur's son Fordyce G.
Lux was not a collector. However, in Fordyce's son Walter William Lux, Arthur
found a numismatic kindred spirit. Arthur would give his grandsons silver
dollars at Christmas and for their birthdays. 
W. William always kept his and bargained with his brothers for theirs,
as they were more apt to spend them than to collect them. W. William shared his
grandfather's passion for coin collecting and before his injury, Arthur passed
his coin collection on to W. William.
Walter William Lux, born
in 1922, was a collector of coins and stamps for his whole life.  He attended college at the University of
Michigan in Ann Arbor.  Although his
education was interrupted by a stint in the Navy during World War II as an
Electronic Technician's Mate Second Class, he eventually graduated with a
degree in chemical engineering. W. William spent his entire career working as a
metallurgist and in copper tubular sales for Revere Copper and Brass in Rome,
New York.
This coin collection
reflects the dedication of three Lux family members spanning four generations,
going back to the mid-19th century. The collection has always remained in the
Utica/Rome, New York area, however the family is now excited to see these
treasures find homes with a new generation of enthusiasts.​