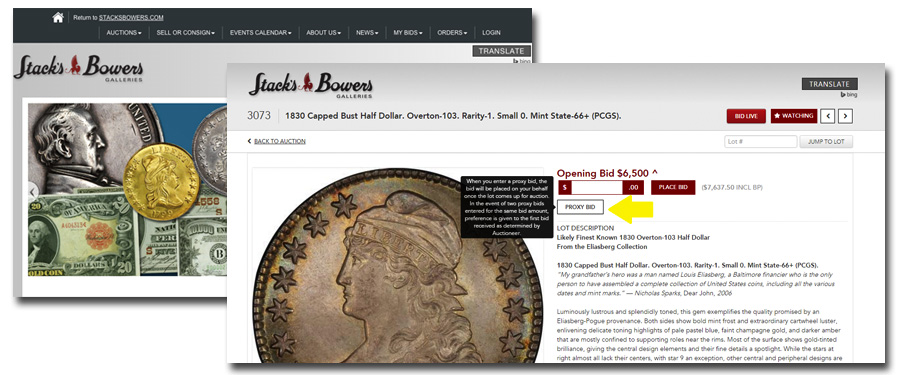 ​Did you know
StacksBowers.com has a new proxy bid functionality?  Proxy bidding allows
you to enter bids that will be executed live when the auction lot crosses the
block.  The proxy bid button is enabled 24 hours prior to when the auction
session goes live and will be located on the lot description page.  Simply
click the proxy bid button and enter your bid in the bid field that
appears.  Proxy bids can be changed, deleted or edited up until the time
the lot goes live.  If you are outbid while following the auction on iBid
LIVE, you can continue to bid using the iBid Live button.