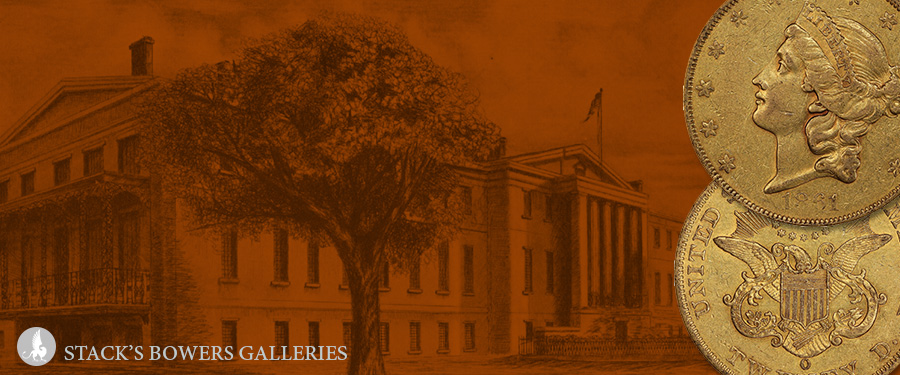 On the eve of the Civil War, the New Orleans Mint changed hands, passing from United States control to the State of Louisiana then to the Confederate States of America, after Louisiana joined the Confederacy. Coining operations under the CSA were limited, with an estimated 2,991 Liberty Head double eagles struck under rebel auspices.
Stack's Bowers Galleries will be offering a beautiful 1861-O Liberty Head double eagle in its November 2 sale of the Fairmont Collection – CBL Set. Graded EF-45 by PCGS, the coin displays what our cataloger describes as "Handsome khaki-gold patina… which feature[s] brighter orange and rose highlights." Its surfaces are semi-prooflike with handling and contact marks few and far between. It is an attractive example of a desirable, historic date.
The coin's early die state suggests that it was struck under Federal authority between January 1 and 26, 1861, before the facility fell into Louisiana's (and later, the Confederacy's) hands. Later die states are thought to have been produced by Louisiana and the Confederacy, as the single die pair from which all 1861-O double eagles originate was worn down by use. Murky as the precise circumstances surrounding any individual piece remain, 1861-O double eagles are fascinating artifacts of a tumultuous period in the history of the New Orleans Mint and the nation it served.