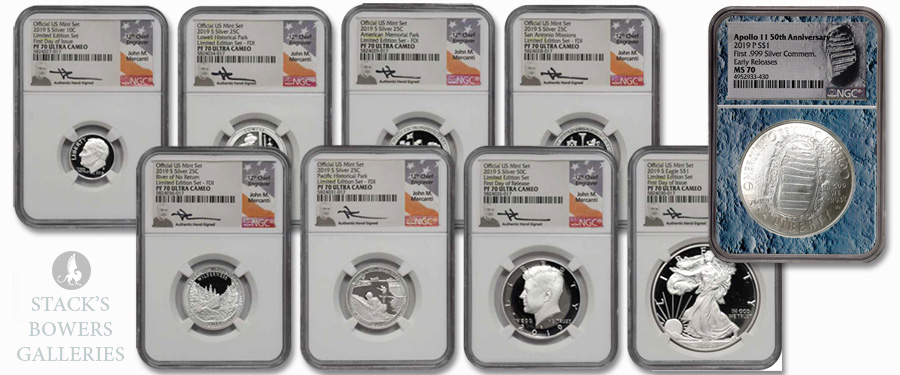 After their reintroduction in 1982, commemorative silver coins – dollars and half dollars – were struck from planchets of the traditional silver fineness used for U.S. silver coins up until 1964, .900 fine (balanced with copper). When the U.S. Mint reintroduced silver Proof sets a decade later, the same fineness was used for the half dollars, quarters, and dimes in the sets.
This status quo remained undisturbed until the mid-to-late 2010s when President Obama signed legislation authorizing a change to the fineness of commemorative and silver Proof subsidiary denominations. The first sets including non-bullion silver coins of the .999 silver fineness were issued in 2019.
The change in fineness was the result of a yearslong legislative process. Legislation introduced in 2012 called for all silver Proof coins, in all packaging options, to be struck with .999 fine silver planchets. Conceived, somewhat counterintuitively, as a cost-saving measure, the change in fineness allowed the Mint to consolidate purchasing and expand their supplier base. As Mint officials put it at the time: "The big picture is that fabricators that work with .999 fine silver blanks must charge us more to refine to 90/10 fineness… We expect minor cost reductions from consolidating purchasing, die life improvements and freight savings, but, most importantly, the change would give us the opportunity to expand our supplier base. Of course, prices will reflect the increased silver content of the coins." (per Paul Gilkes' reporting in Coin World).
In 2015, language changing the silver fineness standard to "not less than 90%" was added via amendment to the FAST (Fixing America's Surface Transportation) Act, which became Public Law 114-94 when it was signed by President Obama on December 5, 2015.
The 2019 Limited Edition silver proof set was the first set of its kind to include .999 fine silver coins and the Apollo 11 50th Anniversary commemorative silver dollars were the first silver commemoratives of the new composition.