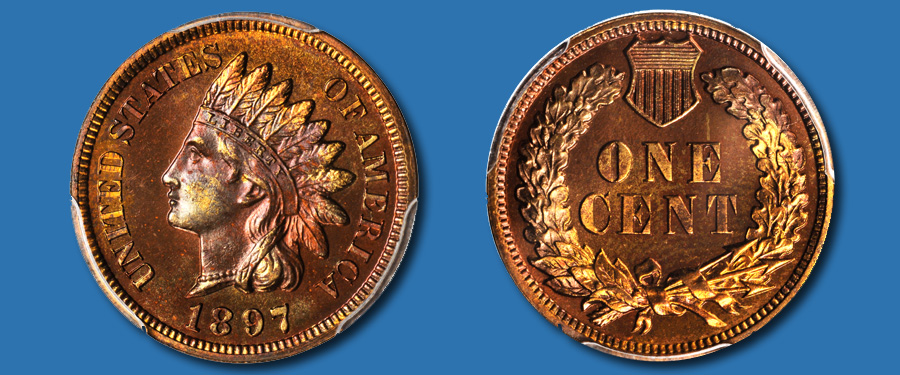 A rare Fr. 1175a 1882 "Triple Signature" $20 Gold Certificate graded Choice New 64 PPQ by PCGS was the headliner of the Winter 2014 Stack's Bowers Galleries Official Auction of the Whitman Coins & Collectibles Baltimore Expo. The note, lot 2437, is the highest graded example of the type and realized an impressive $199,750. All prices include 17.5% buyer's premium.
The auction, which concluded Tuesday November 4, realized $1,781,242.43 and enjoyed a more than 90% sell through rate. Other highlights from the auction included lot 2390, an Uncirculated Fr. 346e 1891 $1000 "Marcy" Silver Certificate Face Proof which sold for $88,125. Lot 2389, a PCGS Extremely Fine 40 Apparent Fr. 344 1891 $100 Silver Certificate, realized $49,938. A popular Fr. 151 1869 "Rainbow" $50 Legal Tender Note graded Very Fine 20 by PMG, lot 2334, brought $41,125.
In Obsolete Currency, prices were strong throughout for the Peter Mayer Collection Part II where a unique $10 Proof from the Salem Bank of Salem, Massachusetts featuring a fascinating "Charge of Zouaves" Civil War vignette realized $24,851.
The auction's leading National Banknote was a beautifully original Serial Number 1 Brown Back from the First National Bank of Earlville, Illinois, Charter #3323. Graded Gem Uncirculated 66 EPQ Star, lot 2610 realized $10,575.
The next Stack's Bowers Galleries currency auction is March 26-29, 2015, in conjunction with the Whitman Coin & Collectibles Baltimore Expo. The consignment deadline for this great auction opportunity is February 2, 2015. Contact any of our currency staff today to discuss options.