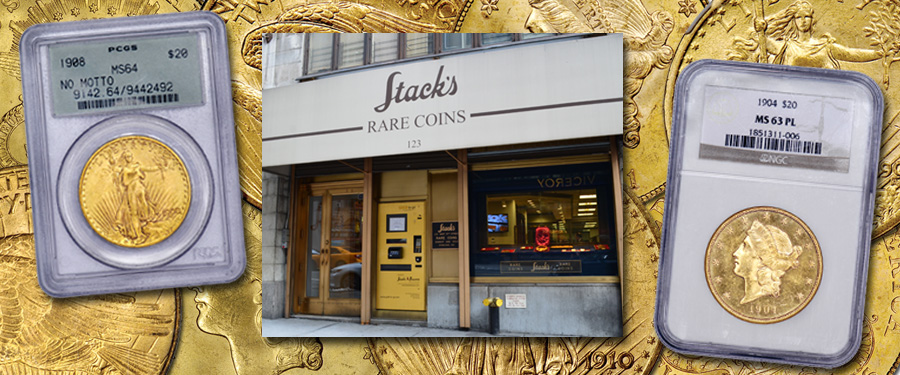 The
price of gold seems to be stalled just below $1,300.  It has tested the
waters but then comes back to the $1,285- $1,295 range.  There is a lot of
talk about a nice run up once that $1,300 mark is solidly broken.  That
said, it certainly seems like a good time to buy my favorite double play of the
moment.  You can purchase $20 Saint-Gaudens or $20 Liberty Head gold coins
for just above their gold value.  It is a great investment in gold, with
almost a full ounce of gold in each coin, but unlike an American Eagle this is
a historic numismatic piece.  We have a great selection in stock, so come
in early for the best picks.