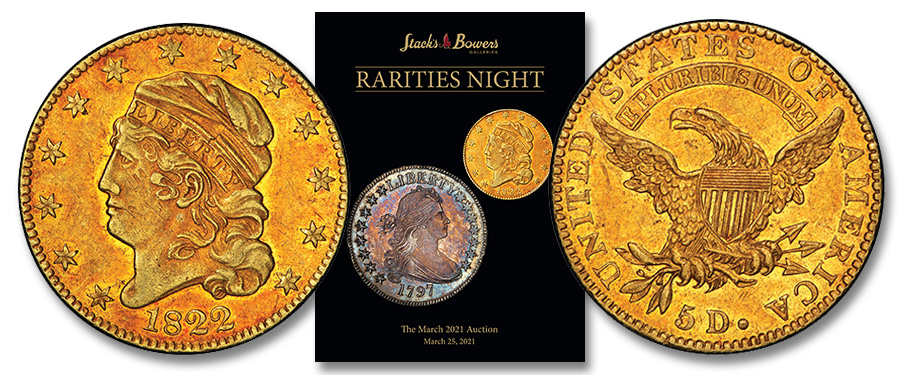 The 1822 Capped Head Left half eagle from the Pogue
Collection continues to draw attention from bidders as Stack's Bowers Galleries
approaches the March 2021 Las Vegas Auction. This phenomenal rarity is offered
in Lot
4149 in the March 25 Rarities Night Session. As of our writing, this coin
had garnered a bid of $3,000,000. However, experts in the field of United
States gold coins suggest that this coin will see significantly more action as
the sale gets closer. This 1822 $5 is the only one held in private hands; both
of the other examples are in the National Numismatic Collection at the
Smithsonian Institution.
One of the examples in the Smithsonian was donated by the
Josiah K. Lilly Estate with the collection built by that gentleman. In exchange,
the estate received a $5.5 million tax credit. According to David Akers, the
Pogue coin (the present example offered by Stack's Bowers Galleries) is the
finest of the three known. We anticipate strong bidding in the days to come.