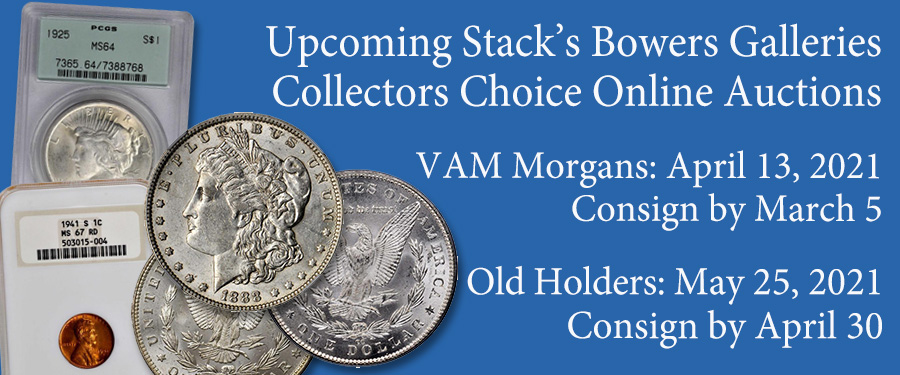 ​Did you know that Stack's Bowers Galleries has scheduled
their next Old Holder Collectors Choice Online Auction? The sale will take
place on May 25, 2021 with a consignment deadline of April 30. Our September
and December Old Holder Auctions were very successful, realizing an average
price of $500 per lot.
Stack's Bowers Galleries will also be hosting VAM Morgan
Collectors Choice Online Auction on April 13, 2021. The consignment deadline is
Friday, March 5.